Mobile Phone Technicians That Care
We know your phone is indispensable to your life. You use it to keep in contact with friends and family, listen to music, receive messages from work, read notes from school, catch up on the news, and that's just the start. If your phone breaks, it makes life just that little bit more complicated. With us, you won't have to worry because we'll repair it and make sure it's working like new.
Expert Technicians

Our highly trained technicians are able to diagnose and fix any issue your phone may have. No bookings required. Simply bring it into our store, and we'll sort it out. Your phone will be just like new, before the day is over. You deserve peace of mind when it comes to one of your most important possessions, and your phone is safe with us.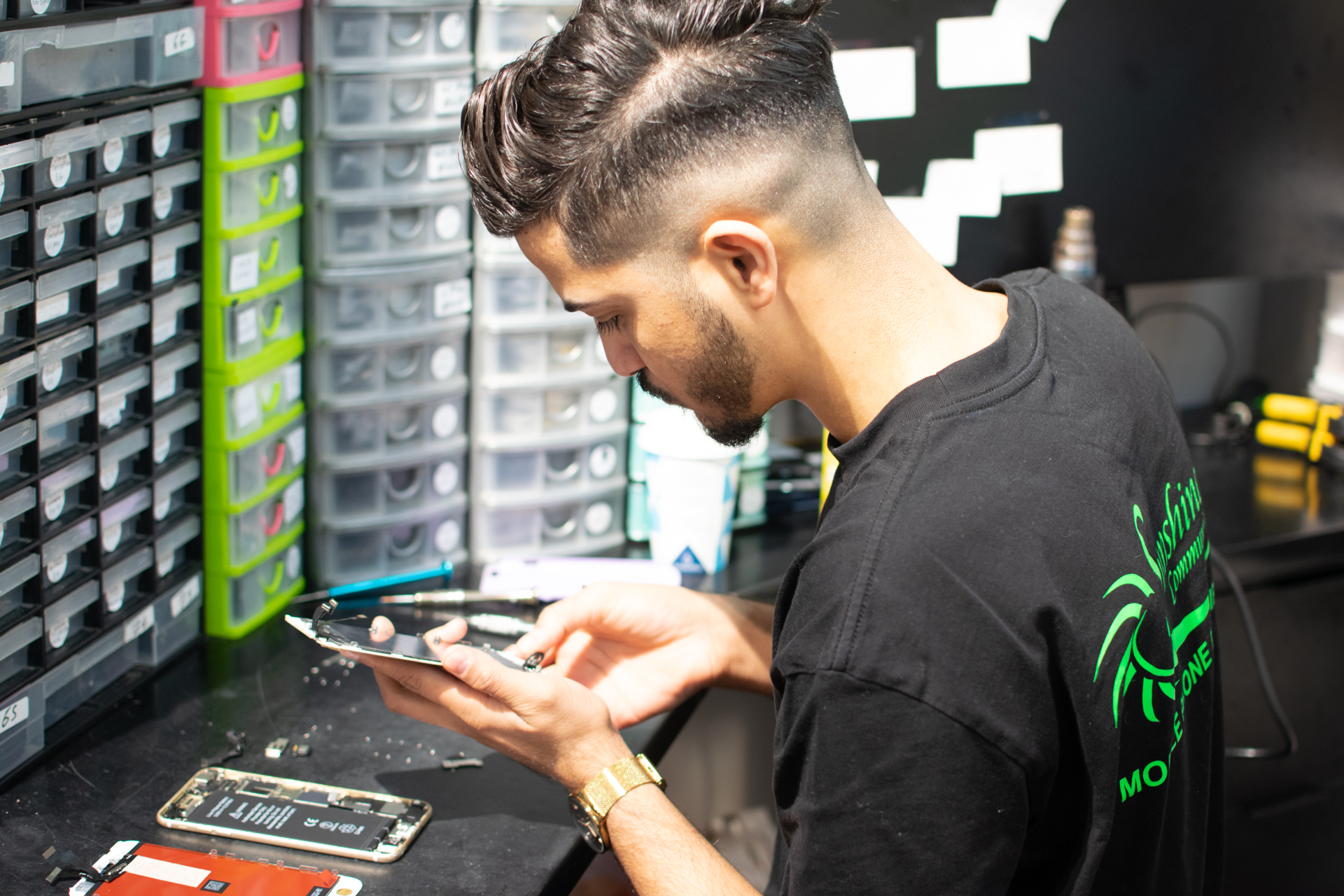 Why Choose Our Phone Repair Services?
Quick turnaround
Once we receive your phone. most repairs, like screen replacement can be done same day.
Experienced staff
Certified technicians with years of experience, they are reliable and transparent.
3 month warranty
Our warranty covers part defects, so if it stops functioning properly, we will repair it again at no additional cost.
Just like new
We use quality OEM parts from the manufacturer, or quality aftermarket parts where these can't be found.
Affordable prices
We charge a reasonable price for our expert mobile phone repair services. Fix your device right the first time.
Free diagnostics
Just like a good doctor, if you've got a suspicion, we'll help you work out what's wrong, and fix it.
Expect a High Quality Repair with Warranty
If your screen is broken, cracked or scratched, we can replace it, same day. Screen damage is the most common issue we see, as little drops, slips, and falls can damage the glass screen and touch functionality.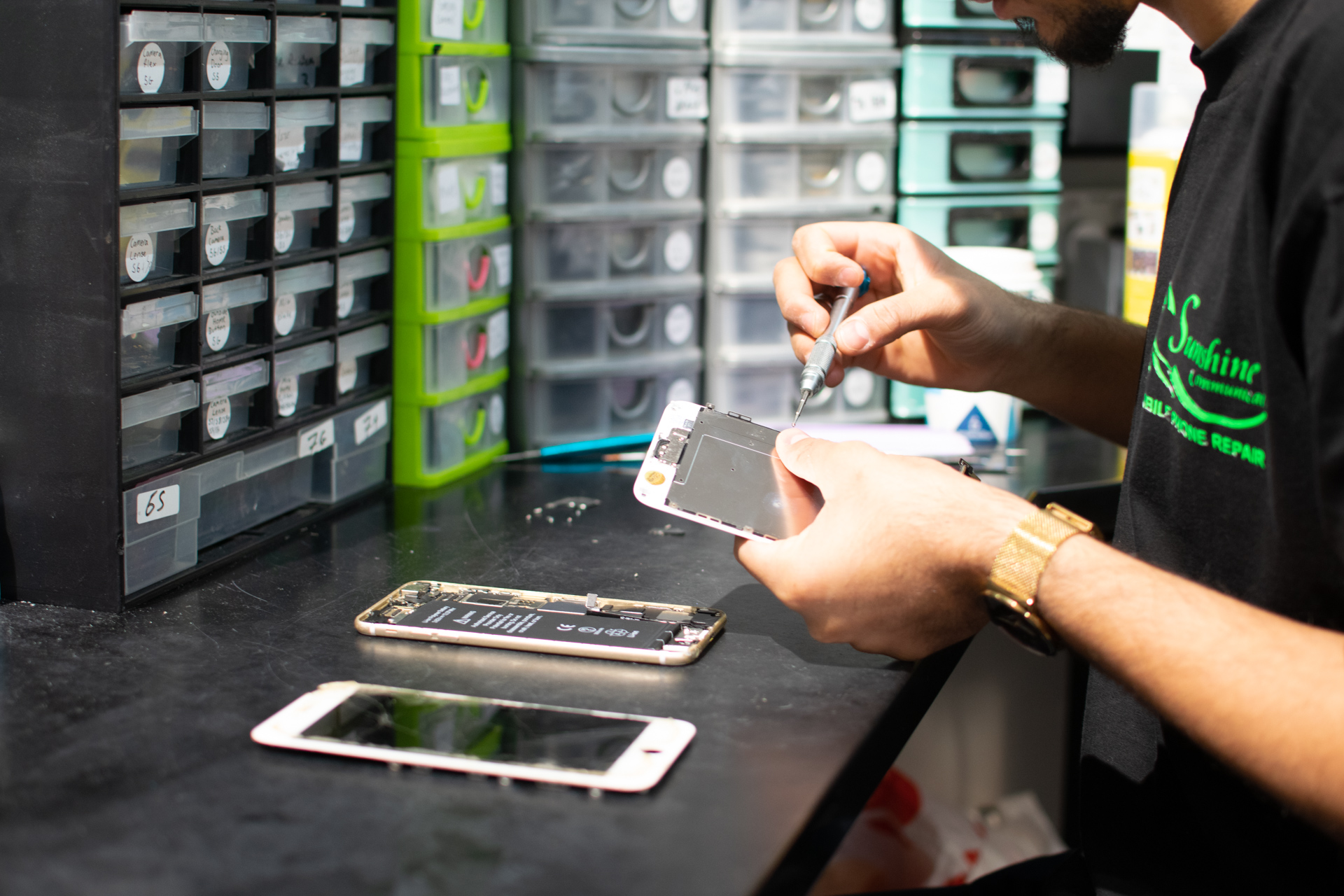 Same Day Phone Screen Replacement

When the glass breaks, this creates little fractures that can expand over time, and the fragments may even cut your hand. The touch screen can act erratically, or stop altogether, if the digitizer attached to it is damaged. The LCD screen can also fracture. This looks like a distortion or ink blots on the screen. We can fix all of these problems, at a very affordable price with our regularly trained and experienced mobile phone technicians at our various outlets.
Phone Models We Fix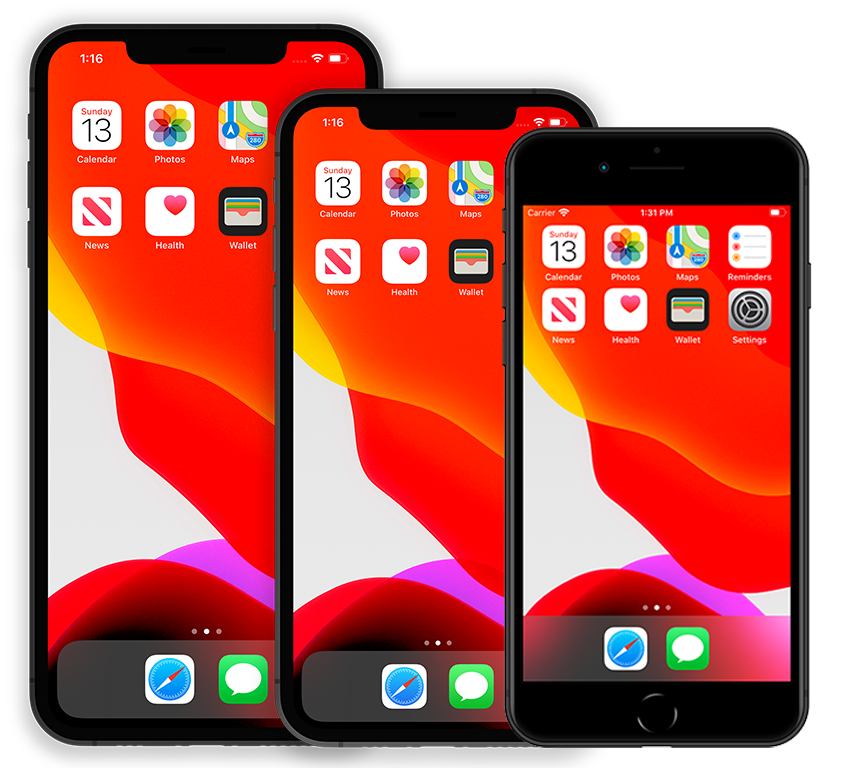 iPhone
iPhone 6
iPhone 6s
iPhone 6s Plus
iPhone 7
iPhone 7 Plus
iPhone 8
iPhone 8 Plus
iPhone X
iPhone XS
iPhone XS Max
iPhone XR
iPhone 11
iPhone 11 Pro
iPhone 11 Pro Max
iPhone SE
iPhone 12 mini
iPhone 12
iPhone 12 Pro
iPhone 12 Pro Max
iPhone 13 mini
iPhone 13
iPhone 13 Pro
iPhone 13 Pro Max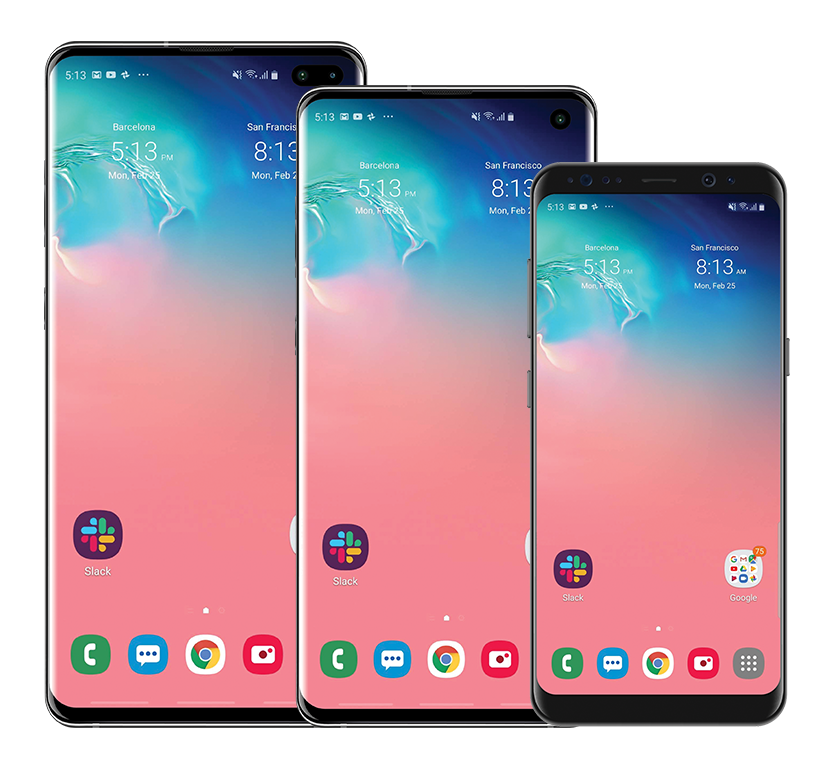 Samsung
Galaxy S3
Galaxy S4
Galaxy S5
Galaxy S6
Galaxy S7
Galaxy S8
Galaxy S9
Galaxy S10
Galaxy Note
Galaxy 2
Galaxy 3
Galaxy 4
Galaxy 5
Galaxy 6
Galaxy 7
Galaxy 8
Galaxy 9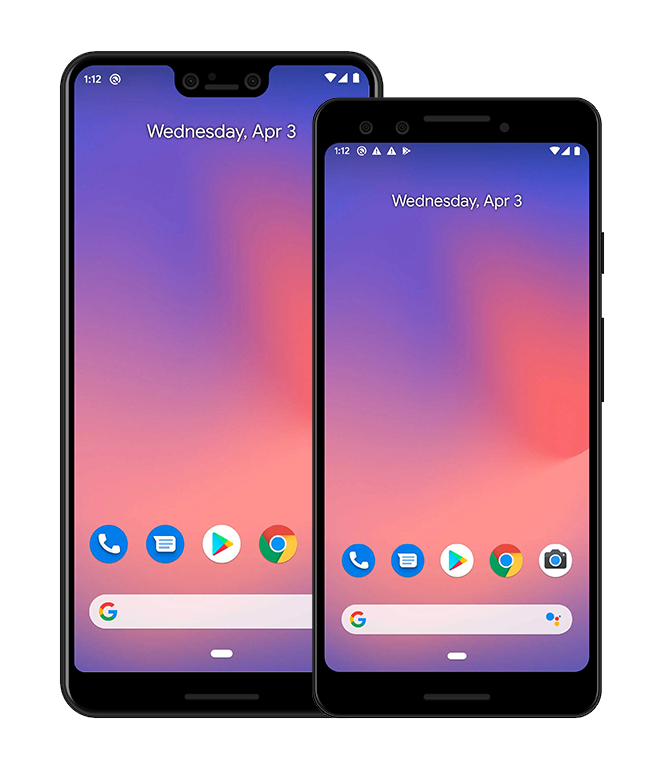 Google Pixel
Pixel
Pixel XL
Pixel 2
Pixel 2 XL
Pixel 3
Pixel 3 XL
Pixel 3a
Pixel 3a XL
Pixel 4
Pixel 4 XL
Pixel 4a
Pixel 4a 5G
Pixel 5
Pixel 5a 5G
Pixel 6
Pixel 6 Pro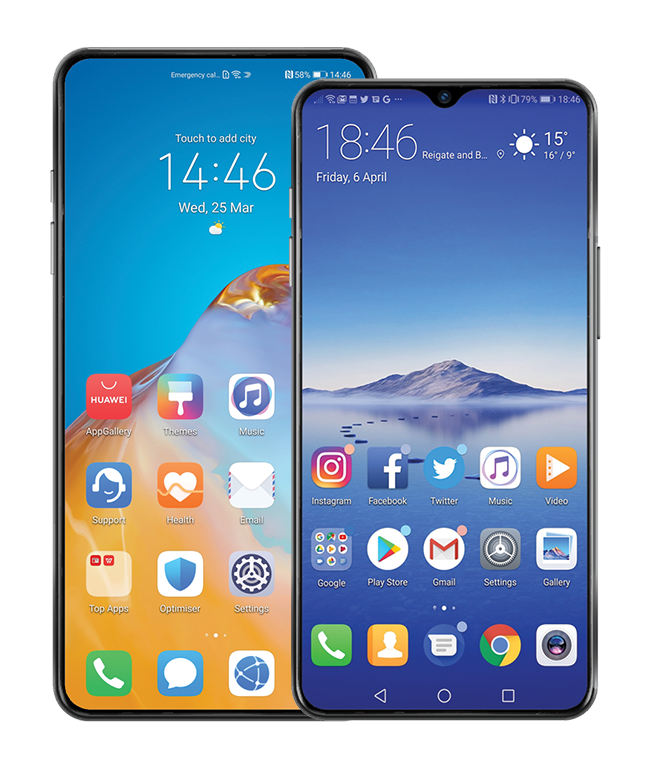 Huawei
Mate 20, Pro
P20, Pro
Nova 3i
Nova 3e
Y6 2018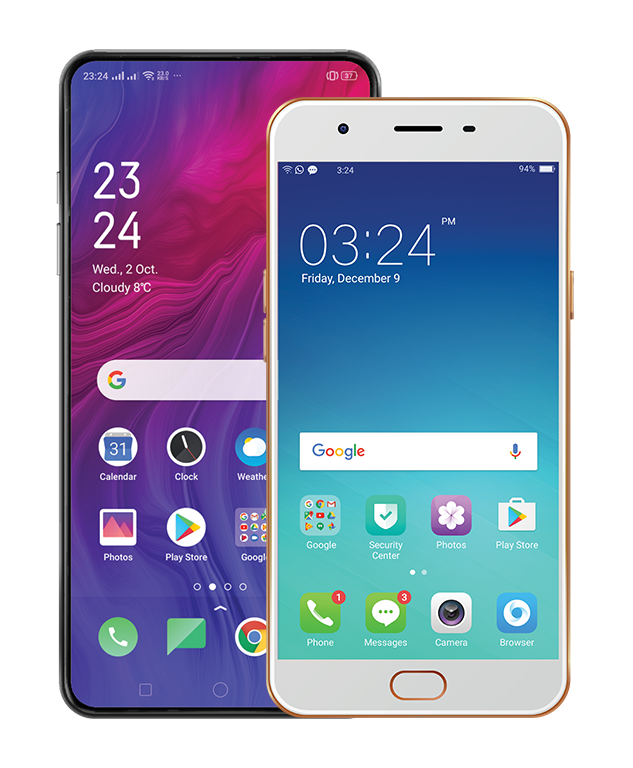 OPPO
R17 PRO
R17
Find X
R15 Pro
R15
Phone Not Listed?
Contact us and we'll see what we can do!
In most cases we can order the parts and fix it for you.
Other Mobile Phone Problems?
No worries, we can help you fix it.
Hardware Issues We Can Fix
Faulty power, home, and volume buttons
Malfunctioning battery, dock & Lightning connectors
Misbehaving microphones and speakers
Faulty SIM-card readers
Malfunctioning front and rear facing cameras
Water damaged phones (results not guaranteed)
Problems with charging
Housing/frame bent
Phone not turning on
Faulty Wifi / Bluetooth receivers
We Can Also Assist With
Data recovery
Software and firmware updates
Unlocking for overseas use
Change phone housing/frame colour
Are You Experiencing Any Of The Following?
If your phone is having any of the problems listed below, just bring it to us, and we can fix it.
If your screen is randomly changing, or nothing's moving at all and touching your screen doesn't make it do anything, that's touchscreen damage.
If you can hear people but they can't hear you, you're having microphone problems.
If you can't hear people but they can hear you, it's the speaker that's on the fritz.
If your screen is distorted or has ink blotches, it's your LCD screen that's damaged.
If your screen won't light up or it's sporadic, your back light is faulty.
If your phone has landed in water, see us ASAP. Just remove the battery, sim-card, and memory card, and take it to us.
If your battery won't charge, the charging port could be wonky or the battery dead.
If your battery runs out too fast, it's time for a replacement.
If your battery is dead, it's definitely time to replace it.
If your power, home, or volume buttons are unreliable, it's time for a fix.
If your photos are too light or too dark or too fuzzy, something happened to the camera.
If you're travelling overseas, we can unlock your phone for you.